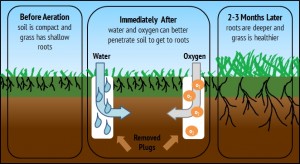 What is Aeration?
When Legacy Lawn Care aerates your lawn, we remove plugs of your soil. This allows water and nutrients to get down to the grassy roots of your lawn. All types of lawns can greatly benefit from an aeration service – especially common Bermuda, Zoysia and Centipede lawns.
Aeration & Overseeding services in Bethlehem, GA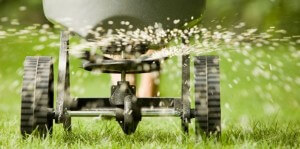 Legacy Lawn Care recommends the combination of aeration and overseeding for Fescue lawns only. Aeration allows water and nutrients to get to the grassy roots, and overseeding allows your lawn to become thicker. This service will be provided in the fall season, and it is recommended each year.
There are plenty of benefits to aerating and overseeding your Winder, GA lawn in the fall. Aerating prepares your lawn for the cold Georgia winter by providing a way for more water, nutrients, and oxygen to make its way into the ground. Combined with overseeding and fertilization, aeration is a vital process in the fall lawn care regimen for Fescue lawns. Having a good lawn care program in place will help your lawn's landscaping reap the benefits!
Schedule your aeration and overseeding services today! Fill out our contact form and someone will be in touch with you.
In the meantime, read more about the other landscaping services we offer: