Armyworm Control & Grub Preventative in Winder, GA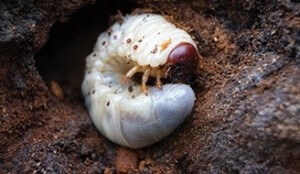 Anyone who has had an armyworm or grub infestation in the Bethlehem, GA area knows that these little critters can quickly destroy any beautiful landscaping you may have once had. The reality is that if your property has had any damage from grubs during the previous year, it is more likely to be damaged from grubs again this year.
Legacy Lawn Care in Bethlehem is more than happy to help you with any armyworm problem you may have. The worm and grub treatment service occurs three times during the warm summer months. After this service, there is an approximate two-month residual effect on the application.
Contact Legacy Lawn Care of Bethlehem, GA today for a quote for armyworm and grub preventative services.
Other Winder, GA lawn care services you may be interested in: