You may not think so, but Autumn is an important season for lawn care maintenance. Now is not the time to skip out on your honey-do list. This list by Legacy Group should keep you in line: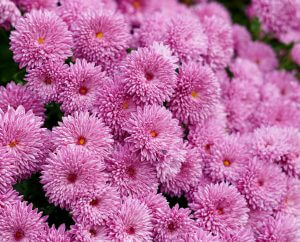 Mowing
Many grass varieties in the south continue to grow in the fall season. Their growth may slow down, but the trimming, edging, and mowing must continue until the winter dormant season starts. 
Pruning
Many plants continue to grow through the fall season. They must tended to throughout the fall. Plus, pruning shrubs and bushes during will lead to less spring clean up!
Fall Color
Mums, mums, mums! They are beautiful and hardy plants that last throughout the fall season. You can purchase them at many local grocery stores and nurseries. A simple pot on the porch, or planting them in a few key flower beds will add a little life and color to your landscaping. 
Weed Control
If there are weeds in flower beds or grass, this may be the time to apply a post-emergent. Treat as necessary in an effort to be proactive and keep the weeds under control before they get out of control. 
Contact us today for a free estimate for your landscaping maintenance and installation needs.