The first time that you fill up your fireplace with wood, strike a match, and watch the flame dance among your kindling, paper, and finally catch to fill your room with warmth – that's the first true sign of fall. It's one of our favorite things about the season – whether indoors or outdoors there is nothing like a hot fire to warm up your fingers and toes. Outdoor fireplaces are a great way to take this experience outside so that you can enjoy the beauty of fall's changing leaves and beautiful autumn colors, while keeping warm.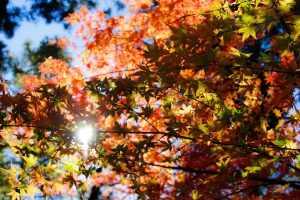 Types of Fireplaces
If you already have a porch or patio connected to your home, that is a natural place to add a new fireplace. Legacy Lawn Care will take care of all of the necessary renovations to install your new outdoor fireplace and make sure that your current porch or patio and your home are safe from the dangers of the flickering flames. Outdoor fireplaces can be either natural, wood burning hearths or can be fitted with gas lines and alternative logs so that you never have to worry about splitting and carrying wood.
Traditional, closed fireplaces are one of the safest outdoor fire options. The chimney funnels the smoke away from you and your guests while you enjoy the heat, and there is no fear of something falling into the flame from above or the sides. The front of the fireplace can even be closed off with a metal grate or screen to prevent embers from popping out of the front of the fireplace. There are many other ways to bring the warmth of a fire into your backyard. Open fire pits are great for residents that enjoy roasting marshmallows, oysters, or even BBQ over an open flame. Built big or small, open fire pits are a more cost effective way to add a warm fire to your outdoor seating area. 
Legacy Lawn Care has many years of experience designing and installing outdoor fireplaces in Winder, GA. Call us today for an estimate and design on the perfect outdoor fireplace for your Georgia home!